Clutch Bags Online (http://www.clutchbagsonline.com) is a high-quality, gorgeous collection of purses, handbags, clutches... !! This website is total heaven for a girl who loves purses! Here are my Top 3 Faves:
1. "Summer" - A golden (not metallic, more dark yellow) hobo with a lot of room for a bunch of stuff (because you know how crowded our purses can get!). This purse sells for fifty dollars. Take a look!
2. "Trapunto Gold" - A sophisticated white-gold, patterned clutch. The flap folds over and stays magnetically. This clutch would look great with a plain black blouse or dress- nothing with too many colors or shapes because it has a pattern of its own! ($50.00) Take a look!
3. "Elizabeth Pink" - A darling little clutch with a large bow on the front side. The fabric is pink with touches of gold in a classy pattern. This clutch is great for accenting your outfit - it would look great with a simple outfit. Take a look!
* I also really like the Jacqueline Pink clutch with golden chain. Take a look!

In other news, D'Brows is opening in Washington D.C. D'Brows is a salon for eyebrows, eyelashes, and make-up! So if you live in that area and you need some eyebrow help or makeup applied for a wedding, dance, etc- check D'Brows out! *TIP* If you do your own eyebrows, use a white pencil to outline the shape you want to acheive before plucking!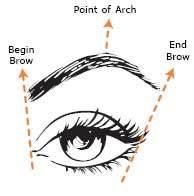 Soled Shoes is an online shoe boutique! Who doesn't enjoy a gorgeous, comfortable pair of shoes?

Here are my Top 3 Faves:
1. Atlanta ($40.00) - pretty, fuscha wedges! T-A-L
2. Lola in Chocolate ($30.00) - gorgeous, brown tye-up wedges! Great for a night out with the girls or on a date! T-A-L
3. Madelyn - in Champagne - A sexy pair of stilettos! T-A-L

LUXE VIE. This online boutique carries tons of cute clothes and jewerly! Here are my favorites and some jewerly from Cynirje to go with!


To A Formal Event: Strapless Long Coral Dress ($48) with Rectangular Silver Hook Earrings (Luxe Vie- $15) and silver stilettos.
Night Out W/the Girls: Purple and Blue Kimono Dress ($85) & Amhara bracelet ($45 at Cyrnirje)