The Brazilian Earth Colors Collection by Daria Werbowy is at Sephora now! This line is characterized by it's earthy tones and neutral shades and profits from the line benefit Centro Espacial, an art center for young adults that captured Werbowy's heart while visiting Rio de Janeiro. My two favorite products are: 1. Brazilian Earth Colors - Color Fever Gloss in Nude Prainha $24. This lip gloss sparkles and it is totally nude- which is so very pretty. Try out the Nude Lip Look, its worth it.

That is a picture of Brazil.
2. MAGIQUE BLUSH - Soft-Radiant Mousse Blush in Cinnamon Glaze $28.50. This is a soft mousse that is easily applied and gorgeous! Ahh, don't you love the name "Cinnamon Glaze"? :-)
Mmmm.

The DuWop "Lip Venom" Collection is filled with sparkling, flecked, plumping, and reflective glosses perfect for a juicy pout. My fave two:

1. Lip Venom $16. A transparent gloss! Yes!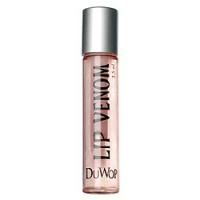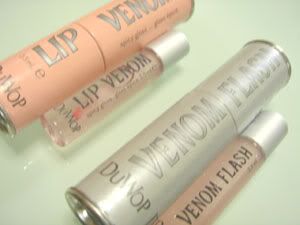 2. Venom Flash in Gold & Silver $17



Givenchy "Summer Escapade" Collection!! I'm so excited about this line because it is soo summer-y. This collection gets me into the SUMMER PARTY mood! Woot! Two Faves:


1. Glitter To Go Fresh'n Shine Body Gel $35. Can be used in winter/summer.. whenever! I LOVEE Body Shimmer products. I've never used a GEL! A must-try!

2. Prisme Again! Eyes in 10 Summer Escapade $49.50. GORGEOUS colors and shades. A lovely strawberry color, ice blue, midnight/navy blue, and a tanner, brown color. Oooh, I can't resist an expensive set of eyeshadows. Can you?



Shiseido's Spring 2008 Color Collection is cool because of THIS product:

- The Makeup Hydro-Powder Eye Shadow in H10 Languid Lagoon, H11 Rose Tulle, H12 Lemon Sugar, and H13 Clover Dew $23. This eyeshadow is dewy. Dewy! It is perfect for a day at the beach or a night out with friends. Don't use if you have oily skin- shiny face :-(

COOLEST PRODUCT:

Pop Beauty Sparkle Sauce in Golden $10-- "Mix a drop of this golden miracle liquid into any eyeshadow, loose powder, or glitter to create a stay-put eyeliner. Gives any color a translucent golden glow. " -Sephora.com

Um, doesn't that sound AMAZING? It reminds me of how when I paint, I mix in a white saucy liquid that makes the color of the oil paints last longer. :)